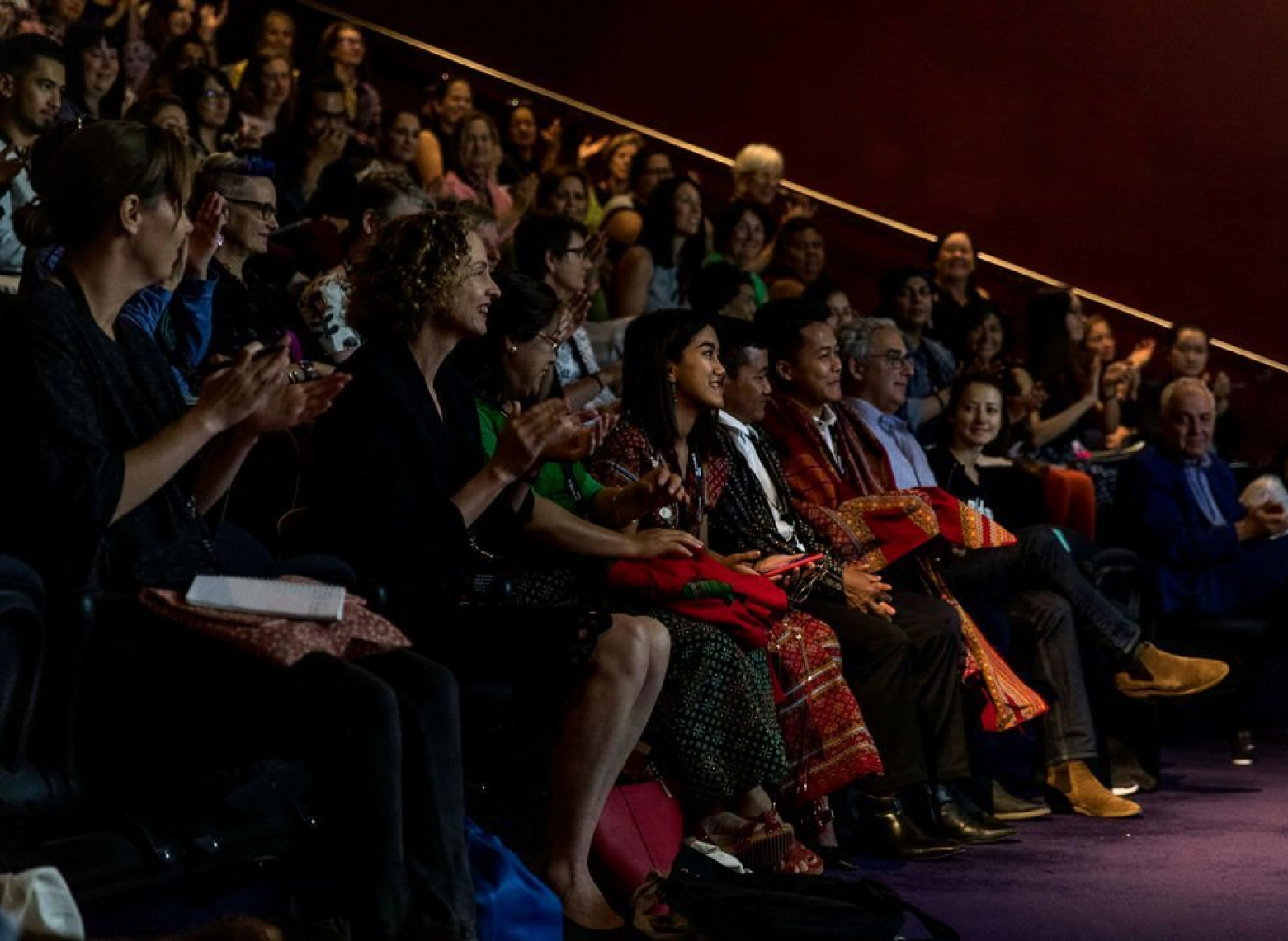 A NATIONAL SYMPOSIUM
The Museum of Freedom and Tolerance had previously partnered with DrawHistory to develop their In Visible Ink brand, a flagship project that exists to make stories of people and communities marginalized by race and religion visible, in order to catalyze them and inspire meaningful social change.

The national symposium we proposed and held was an opportunity for the museum to partner with the Western Australian Museum to foster greater community support for the In Visible Ink initiative. The Beyond Story International Symposium by In Visible Ink, an initiative of the museum, was held over two days with 25 local and international speakers and over 200 people gathered to discuss the present state of prejudice and discrimination in our society, and explore the art and practice of storytelling in achieving positive social change.

We were tasked with co-designing what the event would look like, which involved the maturation of the brand, diversifying its architecture and rolling out collaterals for the two-day event.

Once the museum had reached consensus on the itinerary, our team conducted site visits, provided mockups of spatial and wayfinding decor and created visual concepts of the event's materials: a newspaper-style program, slide deck, lanyards, pull-up banners, and more. We project managed all communications with print and equipment suppliers.
Gallery
Convening community leaders together
The symposium was a sold out event across 3 days, gathering more than 200 attendees and a lineup of 25 speakers.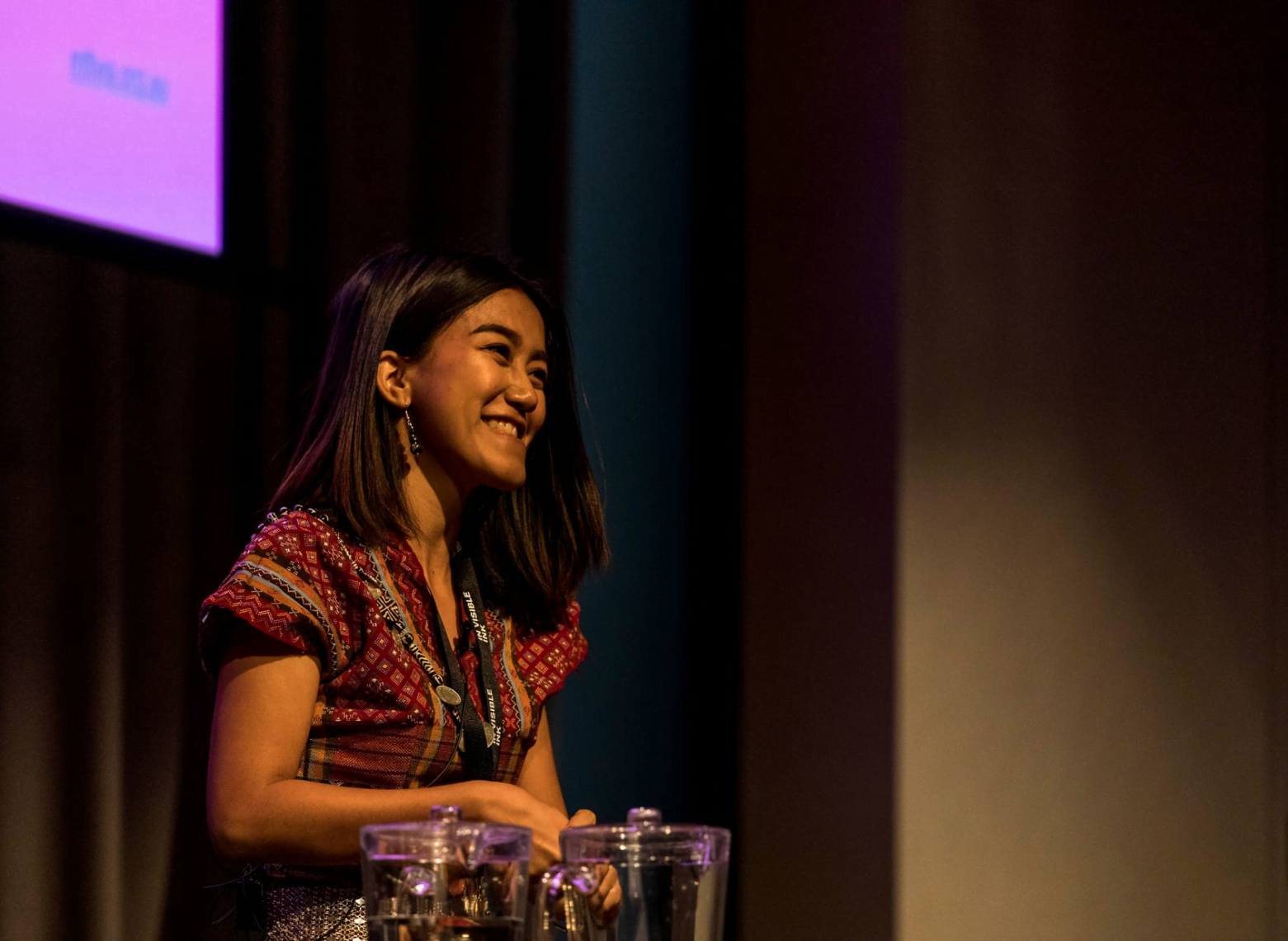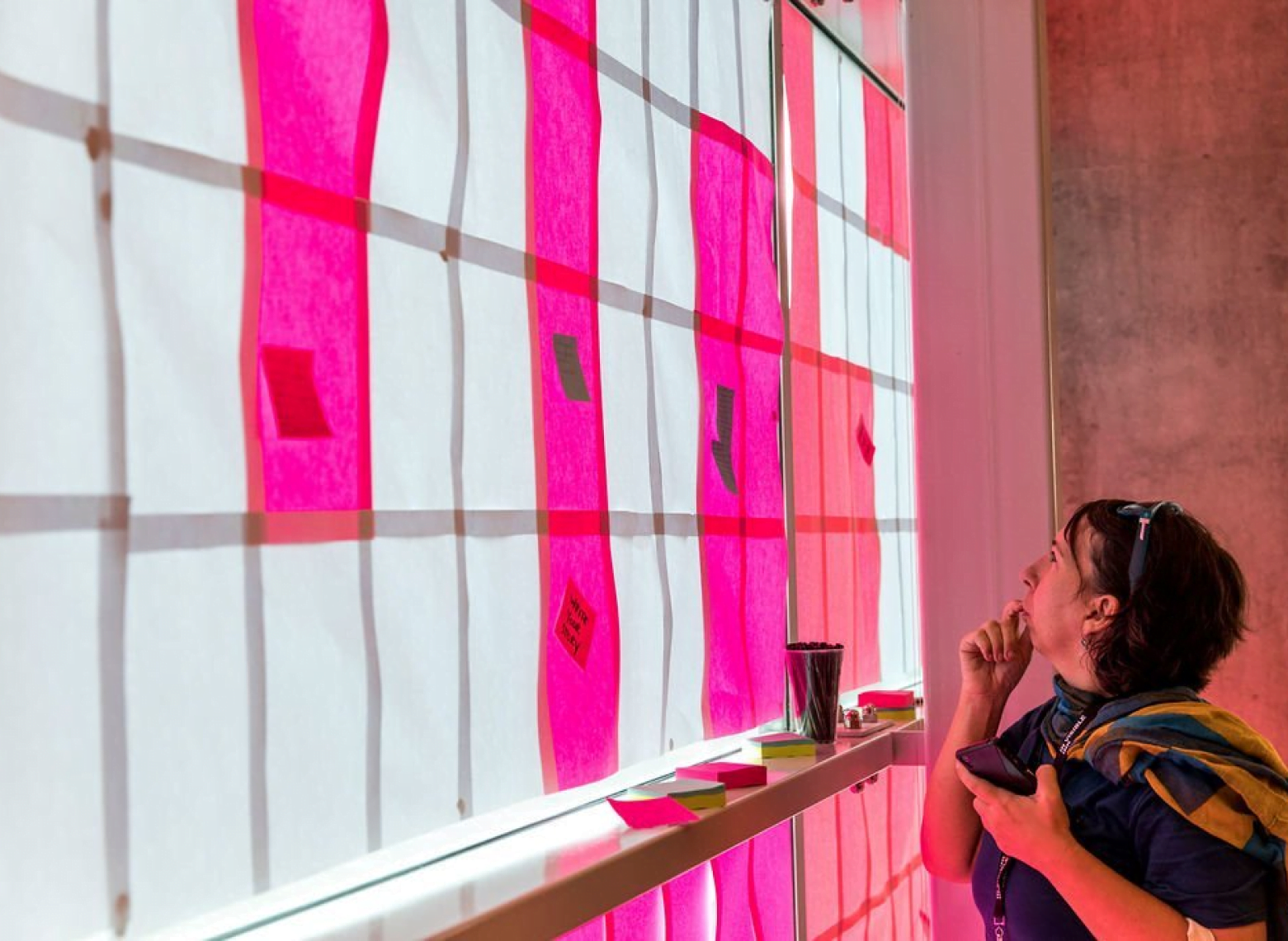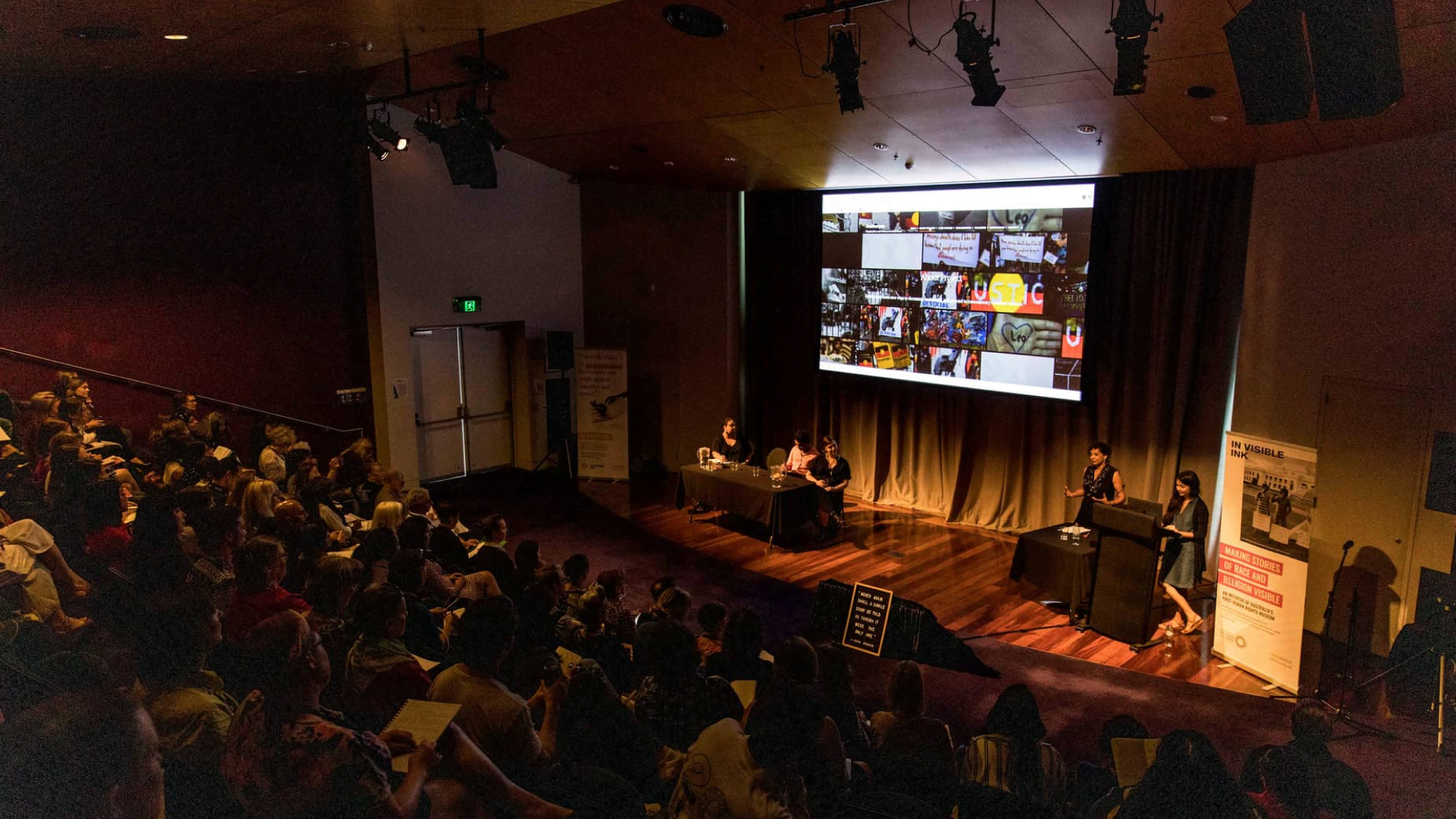 HIGHLIGHTING THE OVERLOOKED
In developing the visual elements for the brand, it was important that they reflected its core values. Communities are at the core of In Visible Ink and just like the people who live in our communities, we wanted the brand to change and grow with them.

Built from human annotations and a collection of bright colours and textures, the In Visible Ink visuals aim to symbolize the act of individuals coming together to not only review the past, but also to uncover and celebrate justice along the way. These colours represent a shedding a contemporary light on inaccuracies—to help tell the truth, heal and reconcile.

It was critical that the brand was inclusive and accessible to those it was trying to serve. The museum invited the community to make a physical and visual comment on "cultural artefacts" they found in their immediate environment or came across online in the lead up to the symposium.

They could do this by annotating these artefacts with tools that everyone could easily access, for example highlighters and post-it notes. Our aim behind this was to ensure a low barrier to entry for people to get involved and call out biases. Making sure that more than one perspective could be heard challenging the accepted narrative. The In Visible Ink brand is a combination of visual elements, with a focus on archival black and white photography, and a bold set of primary colours.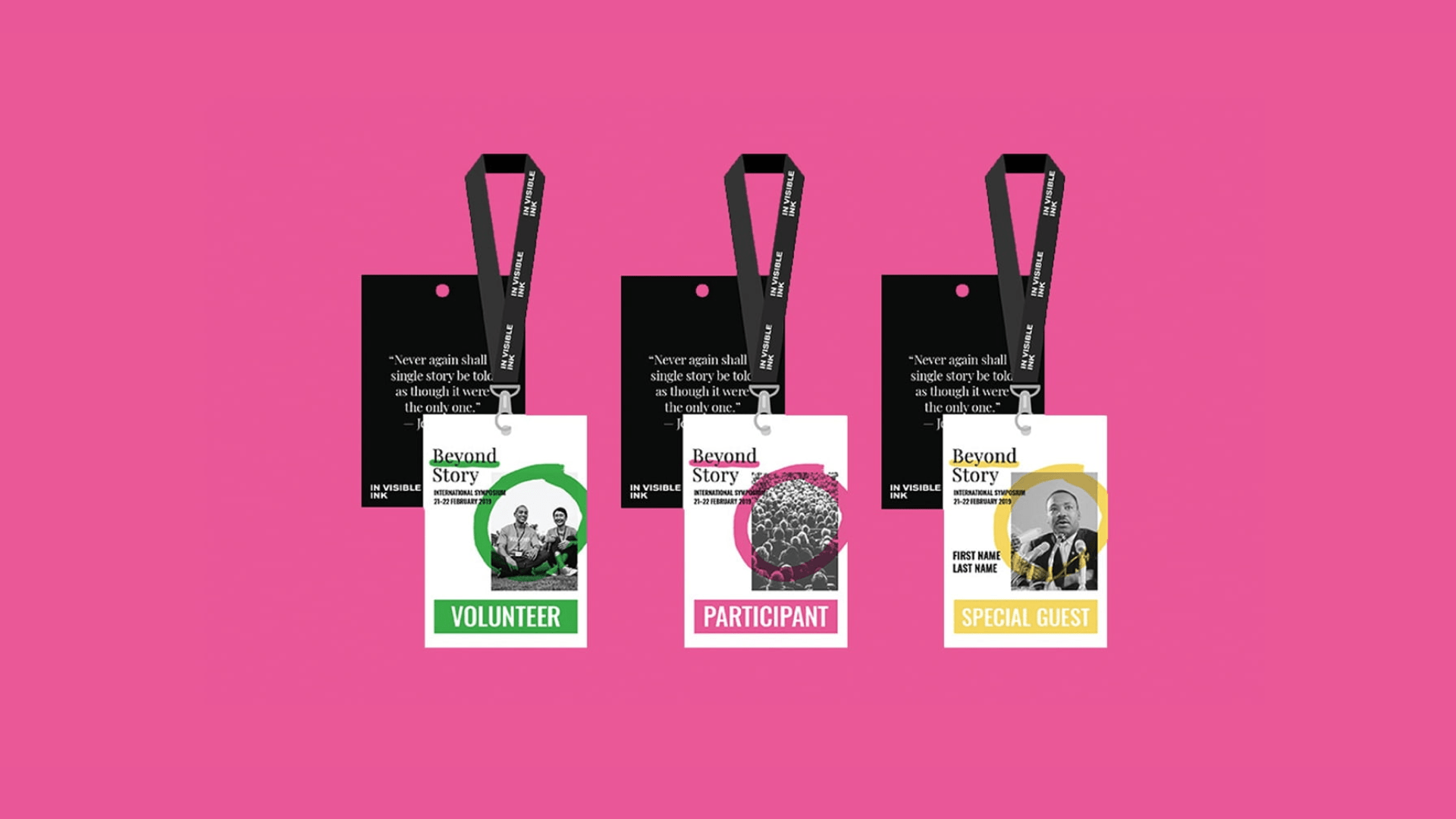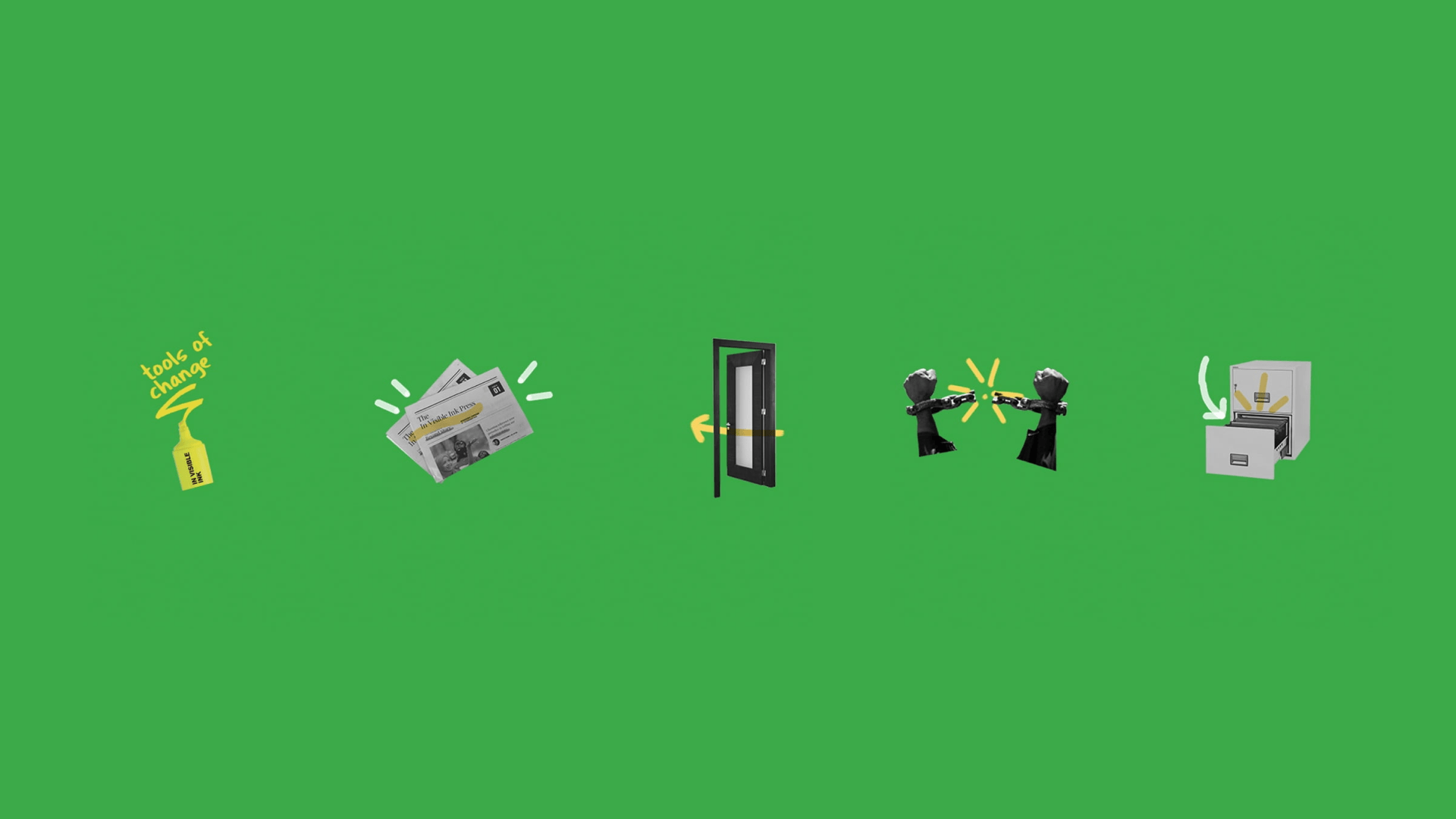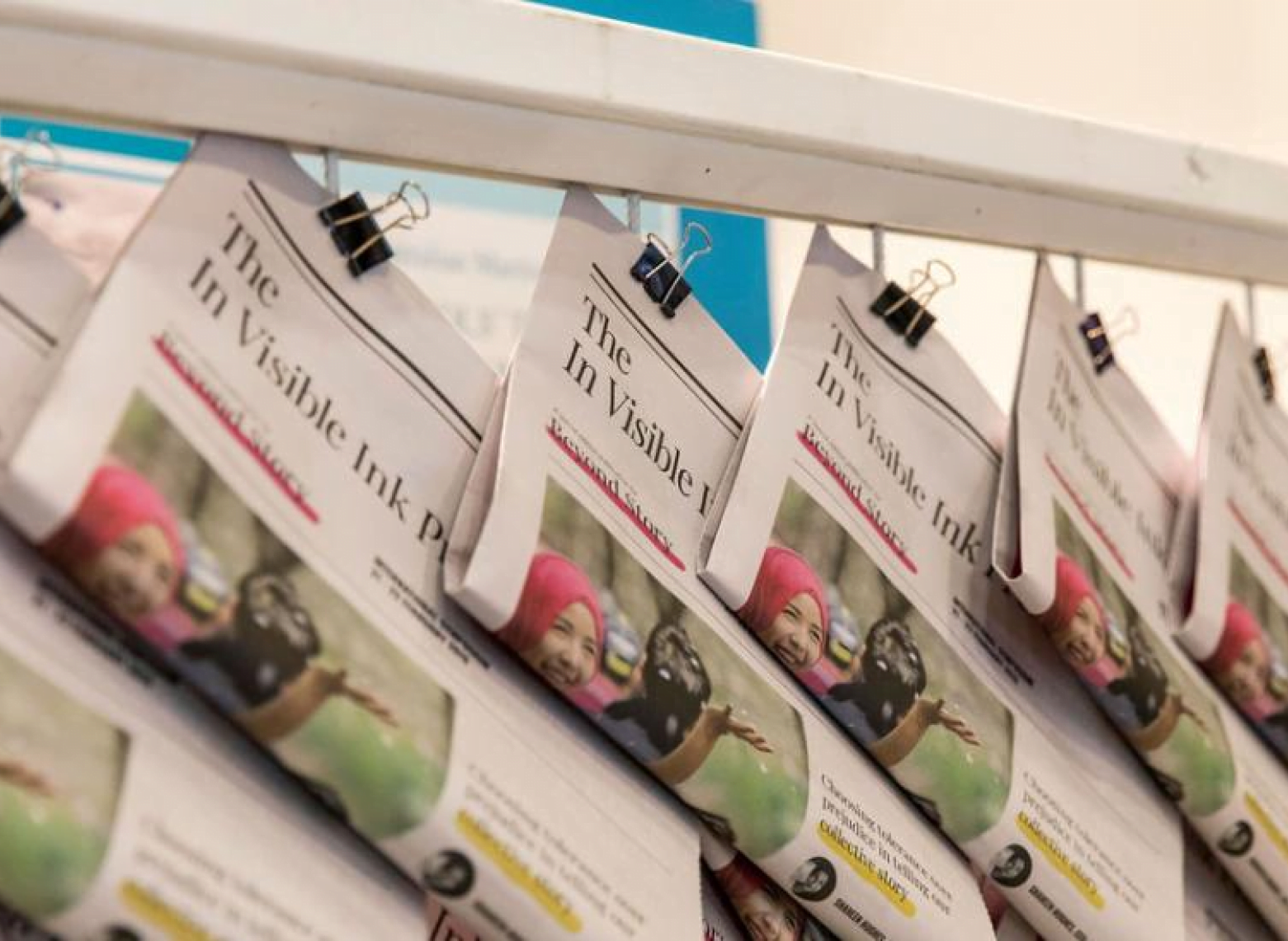 A reimagined program
The In Visible Ink Press was a printed program designed in the style of a newspaper. As a program it provided participants with welcome information and the event's schedule but it also featured additional workbook activities and a participation certificate.

This workbook section included content curated to lend itself to redaction and annotation giving participants a way to actively contribute to the museum collection, truly becoming curators of the museum.

The realistic newspaper format allowed for portability and easy separation of key sections to allow participants to retain certain portions while filing away others in a special time-capsule filing cabinet.
Symposium's impact
The symposium was a sold out event across two days, gathering more than 200 attendees and a lineup of 25 international speakers, including Goreng Noongar elder Jim Morrison.

Through the two-day event, the desire from all who attended for real, authentic storytelling and the hunger to continue the momentum towards a more socially cohesive and just society was palpable. Following the event, Screenwest provided the museum with an additional grant to test one of the ideas pitched at the symposium, a digital storytelling project built by young people.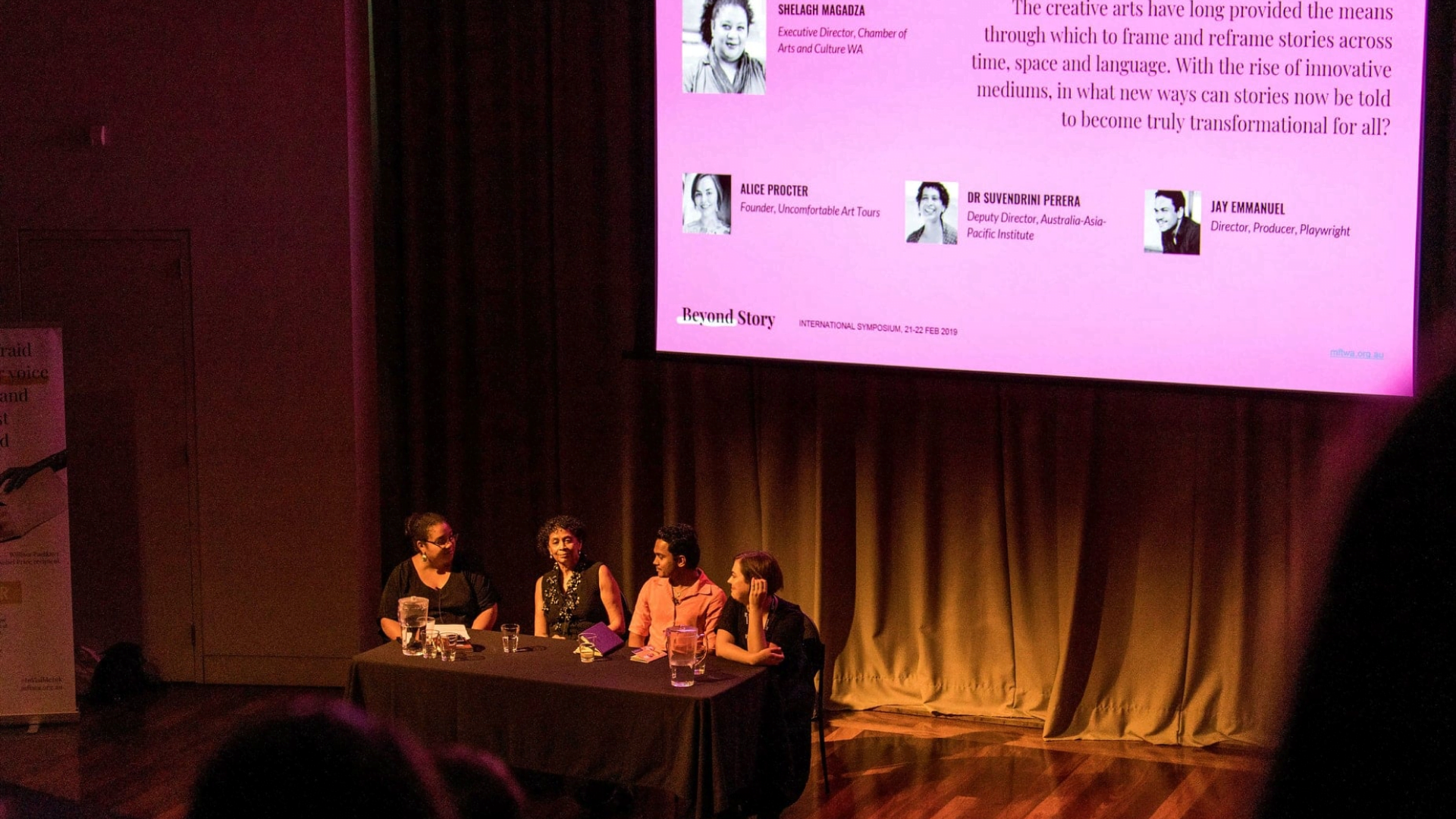 Project credits
Jeffrey Effendi
Angel Chen
Chiara Mensa
Hannah Schultz
Kate Shelton