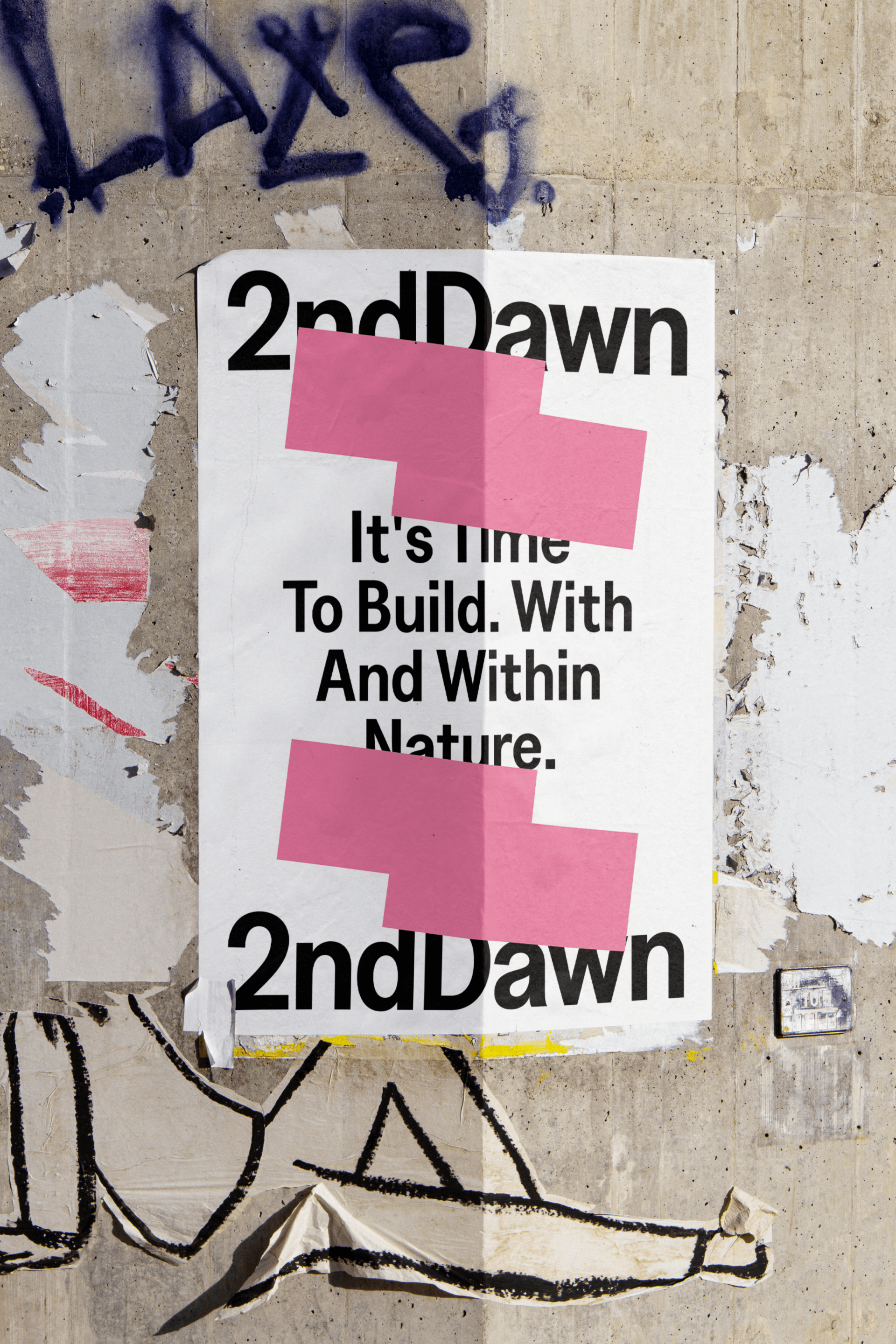 REIMAGINING CONSTRUCTION
In a world where the adverse impacts of construction is having an effect on our planet's future, the MY Construction team approached DrawHistory to rebrand their entire company in an effort to stem the tide in their industry. They came to us with a bold promise—that they know how the world works, and have a vision for how timber-based construction can pave the way forward for consumers and industry folks alike.

Partnering with DrawHistory, our team rebuilt the organization's brand and communications strategy, designed a compelling identity system based on dynamic elements, led a brand naming process, launched a custom website, planned press materials, and helped broker a partnership that saw 2ndDawn work alongside Breathe, Australia's most awarded sustainable design firm.
A territory, not a trope
Though the word "sustainable" had become muddied as a buzzword, and its official definition just as uninspiring, we knew that 2ndDawn's brand was striving for something more compelling. As carpenters, the team was committed to building with timber as they believed this is what it would take to make an environmental impact. Our research affirmed to us that people build with brick because they aren't aware other options are available, let alone sustainable building options. There was an opportunity to advocate and educate consumers in the market.

In fact, Global Survey reported that a majority of the 30,000 consumers they surveyed didn't know about, trust, or understand the "sustainable" claims made by brands. However, in contrast, 77% of consumers do want to learn how to live more sustainably, and wished companies would do a better job of helping them understand the environmental jargon they used.
SPEAK TO THE AUDIENCE
Beyond the market insights, the cultural truth is also that building a home is complicated. First home buyers often experience anxiety applying for home loans, scouting the right property, and deciding on whether they should build. The average age of the first home buyer in Australia has increased to 36 years.

Knowing this, it was important that we reflected a reality that could speak to our audience: the Millennials and Zoomers who are careful in how they spend their budget, and who they support with their hard earned finances. They believe that doing right can also be aesthetically right, including when it comes to building homes.

These insights ultimately set the stage for our strategic positioning for 2ndDawn grounded in the single-minded idea that they are a company helping people build homes that thrive with and within nature.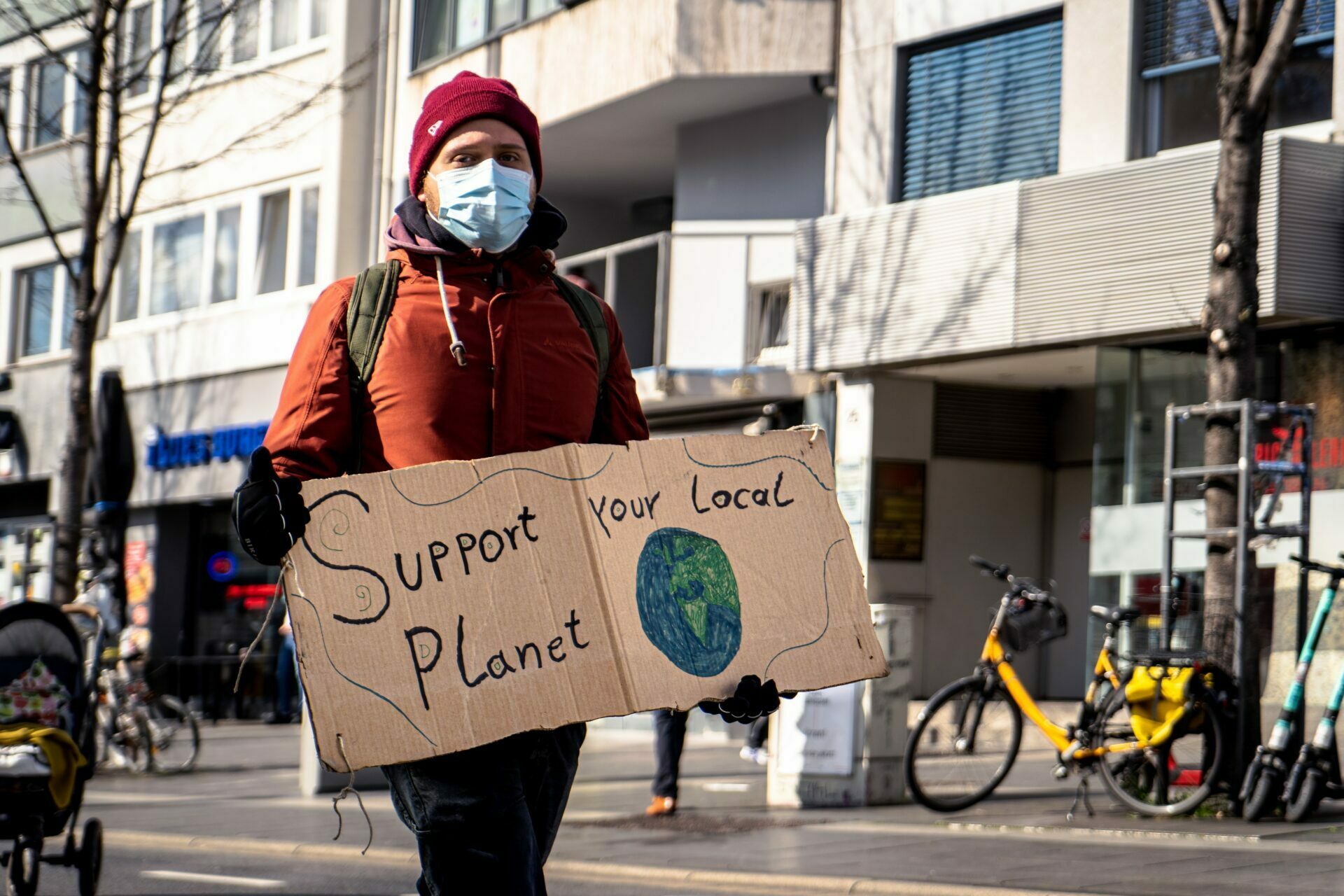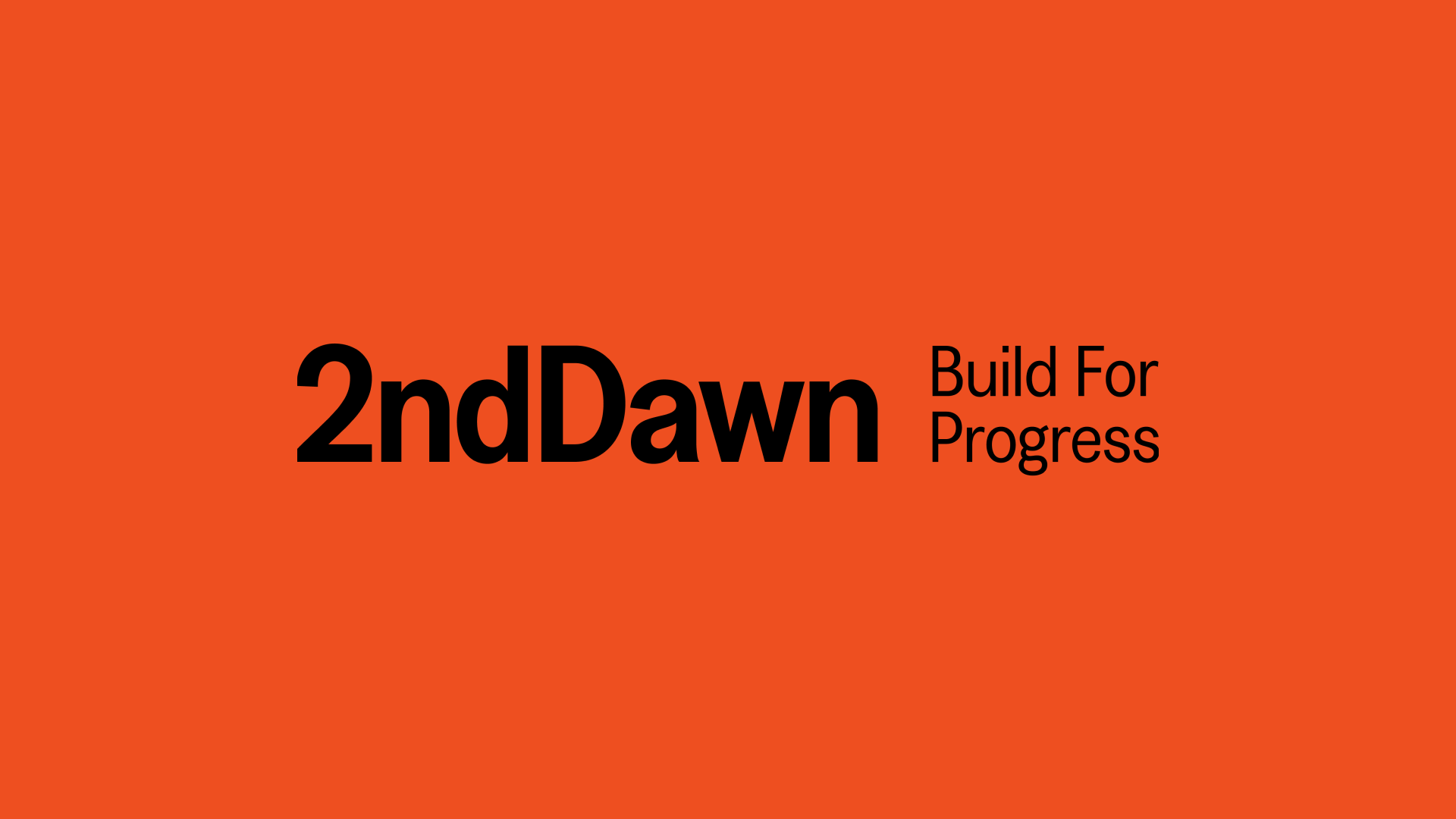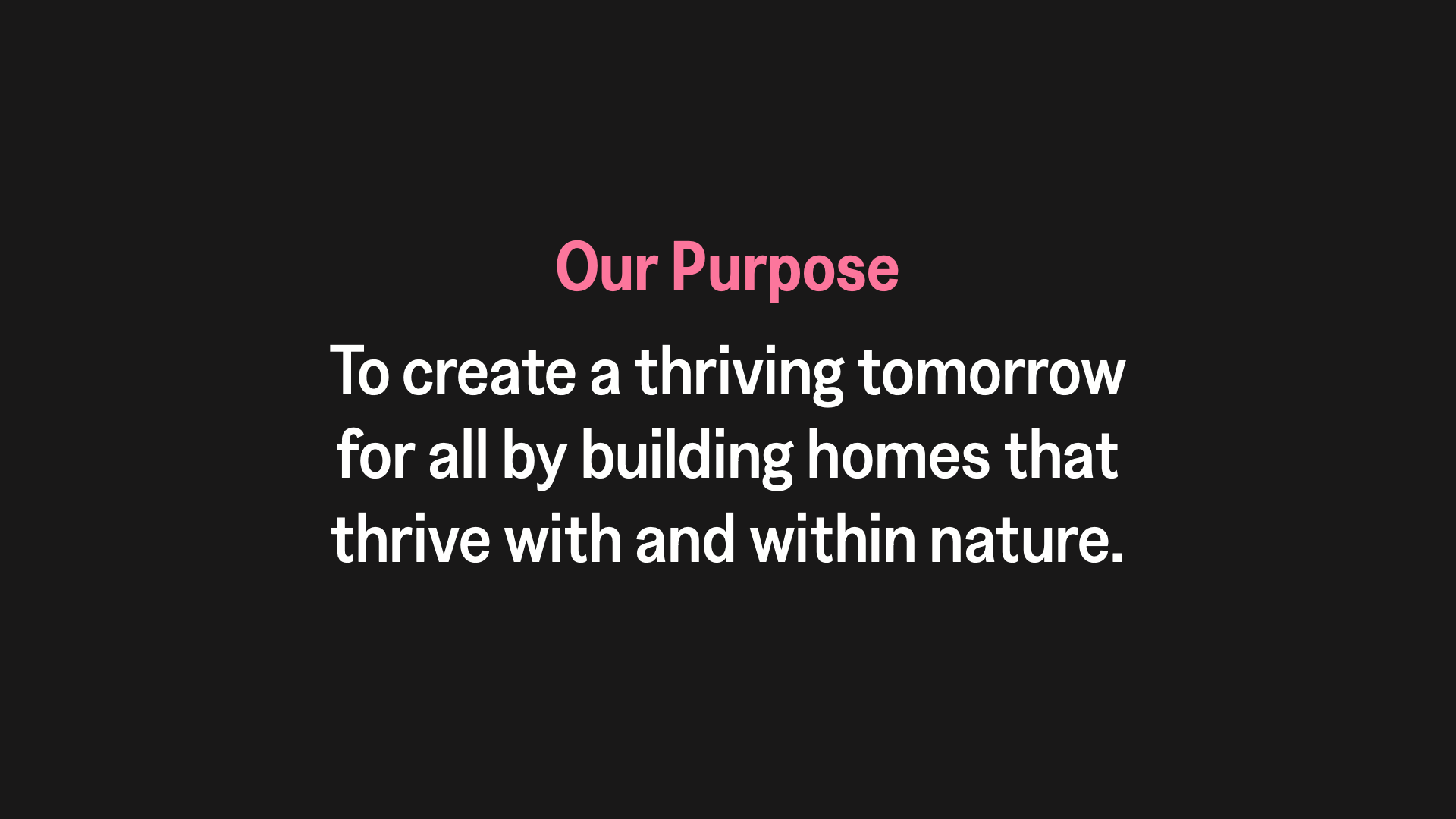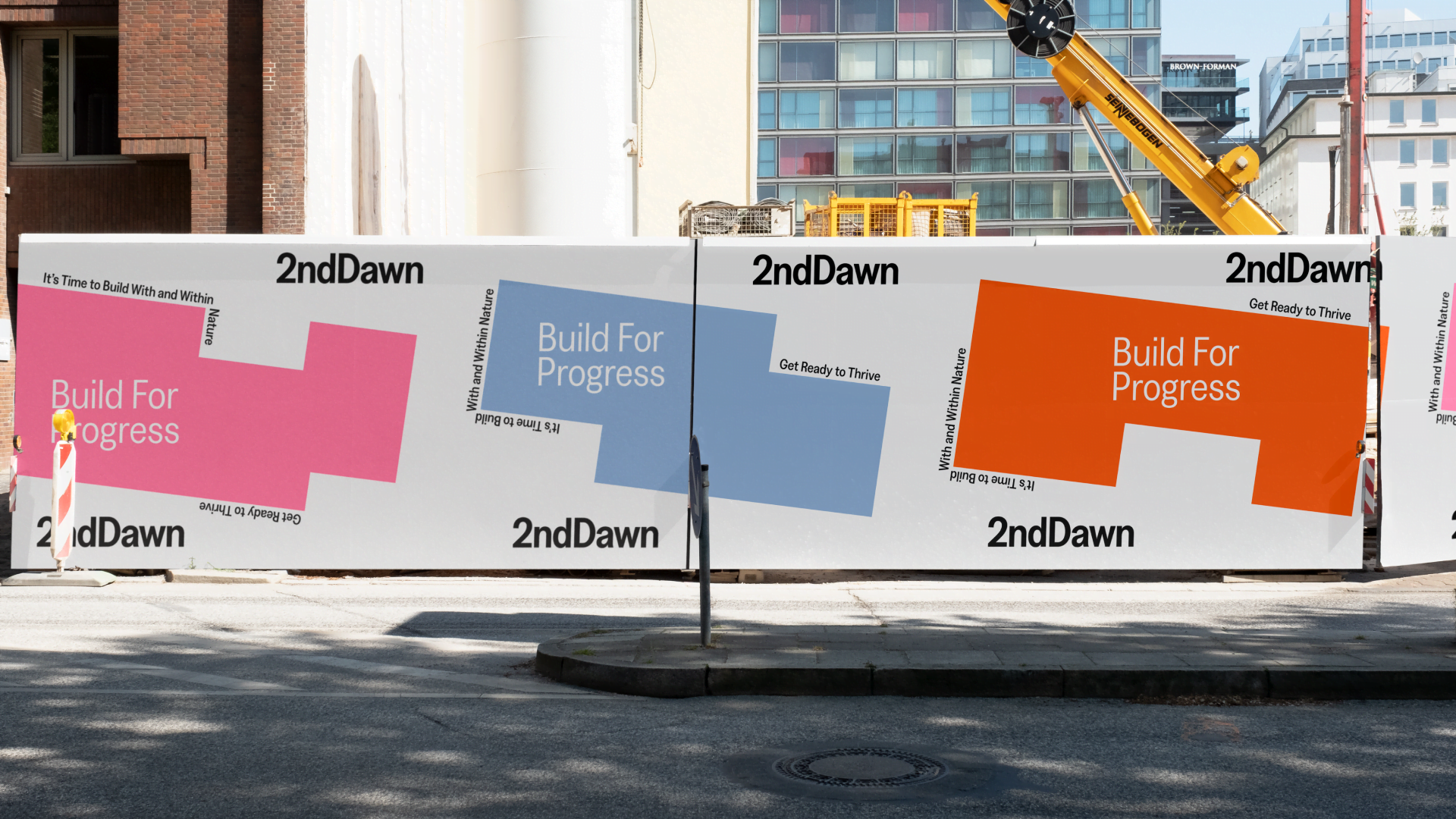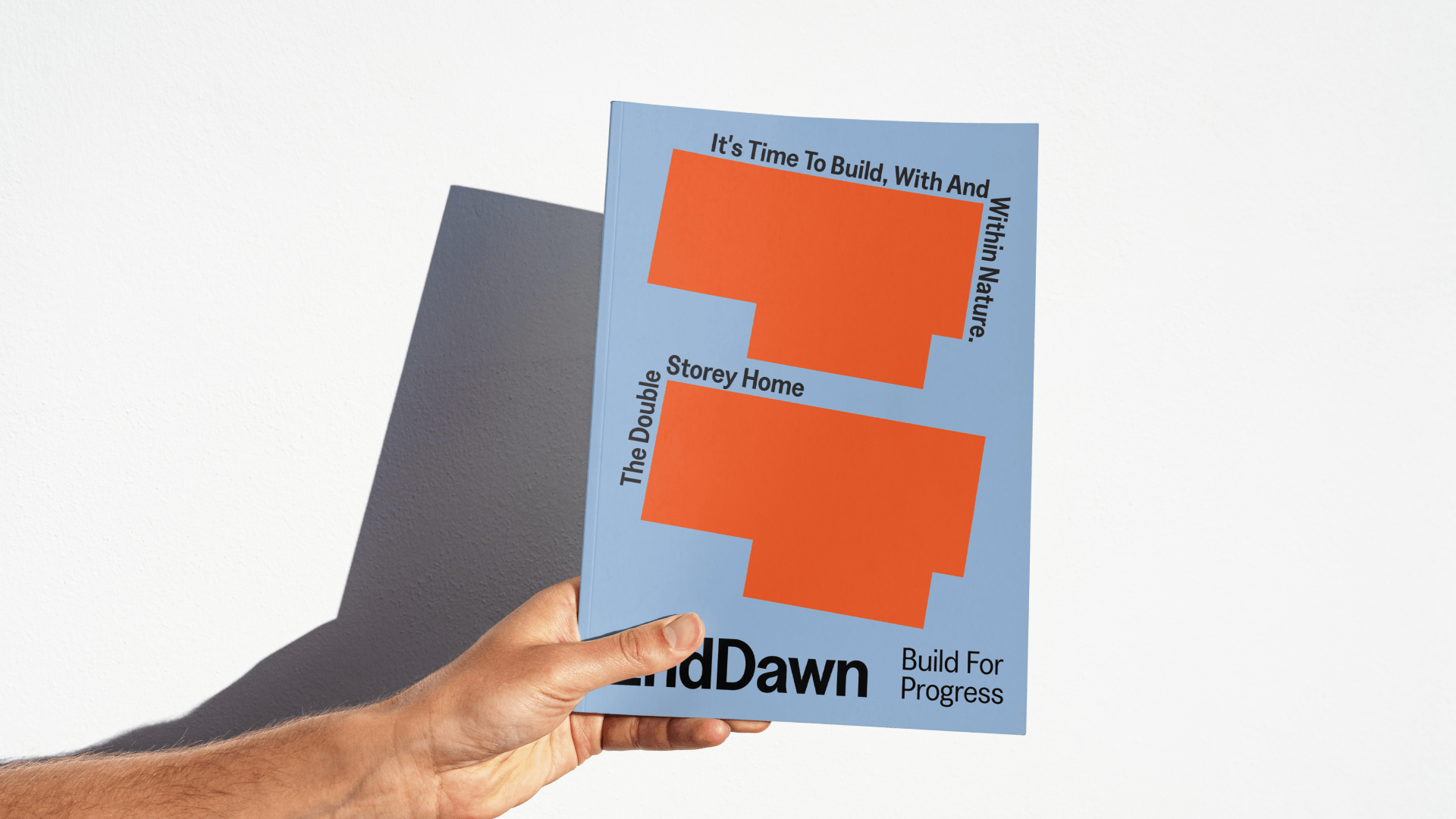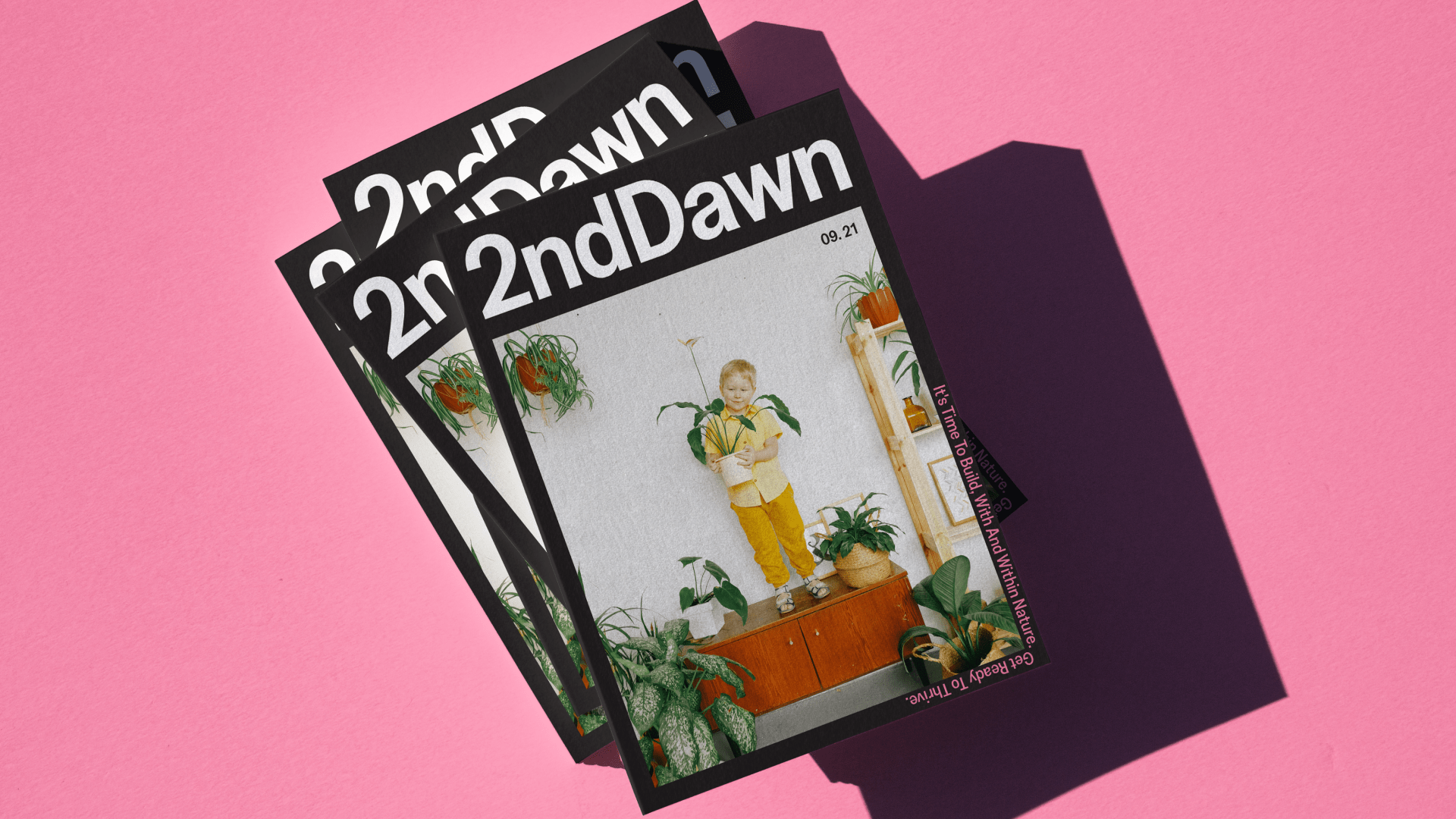 BREAK NEW GROUND IN CONSTRUCTION
After an extensive brand naming process, we landed on the name 2ndDawn as a springboard for its metaphor—alluding to a new dawn in the industry.

To make sure that its new name could launch with the heft and confidence implied, we designed 2ndDawn's identity system with the goal of imbuing a sense of discovery, the practical sensibility of an effective construction company, and optimism of a purpose-driven brand. Some ways we expressed these values include:
Color palette holding the tension: balancing a high contrast orange with a softer pink, blue, and ivory
Dynamic and modular devices: encouraging modular-style configurations to be made from real floor plans
Design language inspired by our metaphor: embracing cut-offs in design elements to convey a horizon line
CONNECTING THE DOTS IN INDUSTRY
To bring 2ndDawn's purpose to life, we also worked with the team to recommend a list of partners the organization could work with to elevate their offering and brand equity. Reemerging from our research, we successfully pitched 2ndDawn's leadership team to partner with Breathe, Australia's most awarded architecture design firm, to design 2ndDawn's modular homes for consumers everywhere.
Gallery
Partnering with one of Australia's best architecture design firms
At DrawHistory, we often advocate for clients to live up to their purpose. Identifying the brand opportunity, we successfully pitched 2ndDawn to partner with Breathe to design the modular homes they would offer to consumers.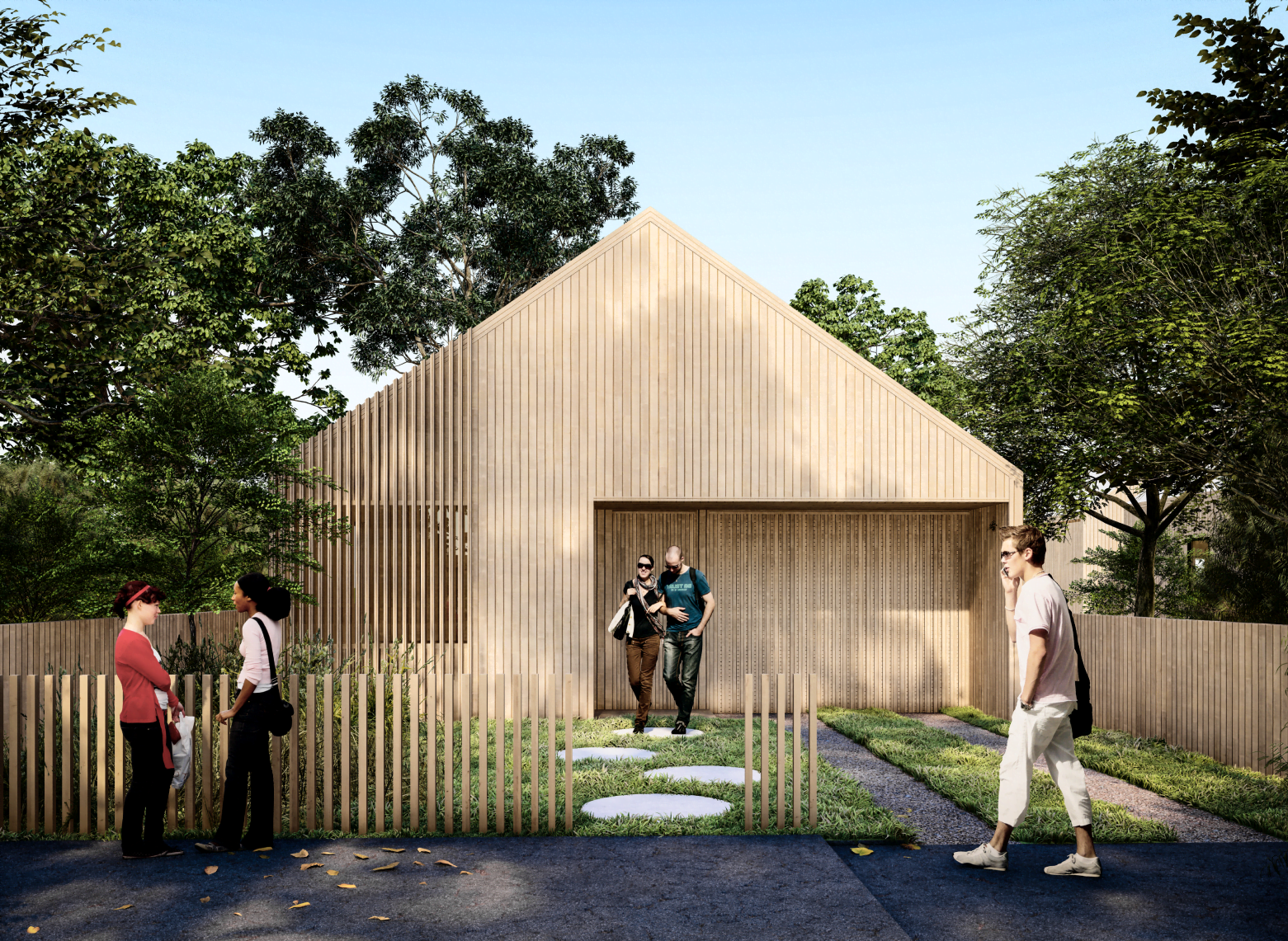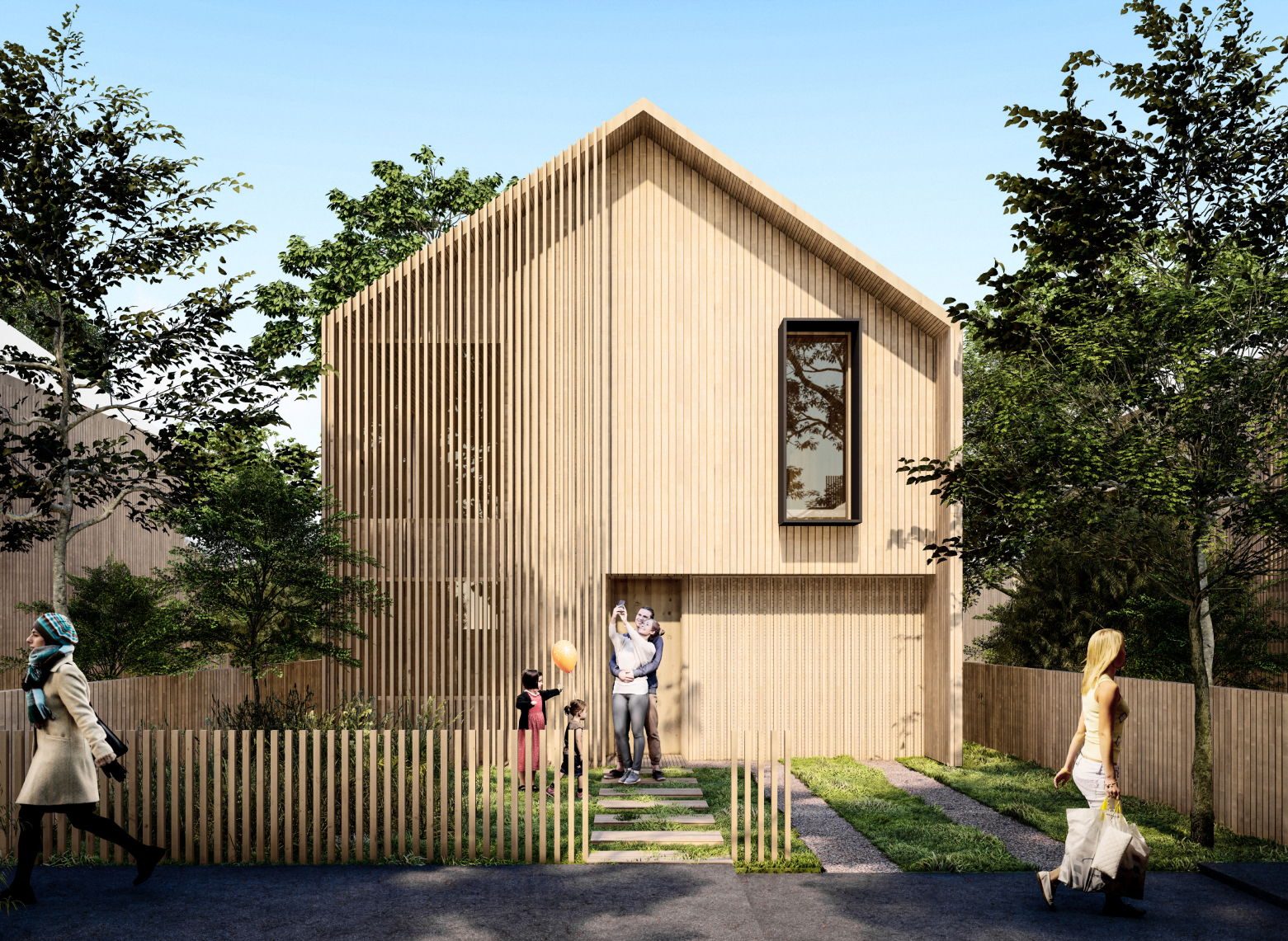 ACTIVATING 2NDDAWN DIGITALLY
One of the final puzzle pieces to 2ndDawn was its website, a touch point that would need to showcase the best it had to offer while educating the audience on why they should purchase a timber-based construction home.

To remove guesswork, we facilitated a user experience workshop that assessed over 50+ data points on 2ndDawn's goals, pain points, and user needs. We synthesized this data thematically before analyzing them into action points for designing the prototype. This narrowed down our priorities to design an experience that would showcase the team's capabilities as carpenters, tell the story behind sustainable buildings and passive design, and generate leads through repeated calls-to-action.

2ndDawn has since launched its website while navigating unprecedented economic uncertainty for the construction industry in 2022—hopefully creating an environment ripe for intrepid change to enter the picture.
Project credits
Jeffrey Effendi
Angel Chen
Essie Zar
Abigail Coldrey
Meredith Edwards
Joelle Chan
Ynah Pantig